Office Managed Print Services
Strategic approach to managing your printing devices, supplies, and maintenance, optimizing your print environment for greater efficiency and cost savings.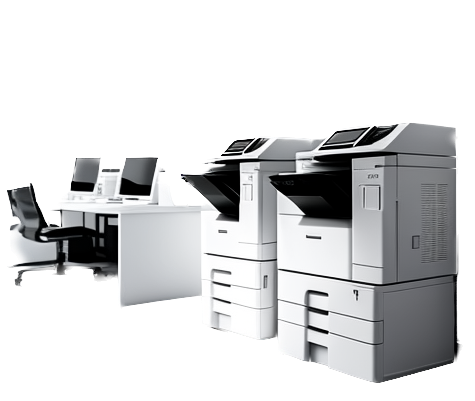 Office Managed Printing Services (MPS)
We are in the middle of an explosion of content. Companies have more paper and digital files than they can handle. We can help you organize your content, reduce cost, streamline processes, and print less with our managed office services.
Managed printing services represent the active management and optimization of printing devices as well as related business processes.
These services are facilitated by key software applications that fall into one of the following categories:

1. Management software for managing the volume and type of prints as well as for user authentication
2. Software for monitoring printing devices in the customer environment
3. Device discovery software, for analysis and design necessary to plan the changes necessary to implement such a solution
4. Software for transporting scanned documents to various destinations, including fax servers, document storage, or workflows